Omnitrend is a leading supplier of software to the communications, cellular, and network management industries. Wireless messaging is a cornerstone to most of its product lines, including the PageMaster™, ServScan™, and WireTap™ series.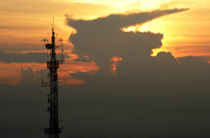 Omnitrend's wireless technology is the result of many years of research and development. Its sophisticated paging, SMS, text messaging, and Apple push notification (APN) engines were originally developed to monitor and report potential abuse of telephone equipment; abuse that could potentially reach into the hundreds of thousands of dollars. As a result, these engines meet the industry's most stringent standards for stability and fault-tolerance. These text messaging engines now serve many of Omnitrend's product lines.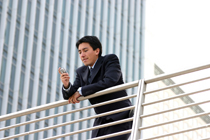 Omnitrend's PageMaster series of products consist of workstation and server-based paging and cellular phone (SMS) text messaging solutions for all Windows and Windows Server platforms. Omnitrend also offers its text messaging engine in an API to allow application developers to tap is capabilities.
Omnitrend's ServScan is an application for monitoring the status of Windows servers and workstations. It is a service that remotely monitors Event Logs, alerting administrators to specific errors and events.
Omnitrend has been serving the needs of the computer and communications industries

since 1979, and maintains expertise in networking, communications, and wireless messaging. Omnitrend also operates separate divisions for home/office automation control software and winery management software.
Omnitrend is located in historic Glastonbury Connecticut.