Overview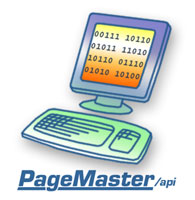 PageMaster/api is the world's leading API for text messaging to pagers and cellular phones. PageMaster/api is a Windows service that processes page requests through a COM interface.
Text messages can be sent individually or batched to to multiple devices. The service also handles a mix of numeric and alphanumeric devices in the same group, sending just the numeric portions of a message to the numeric devices and the full message text to alphanumeric devices.
Text messages are transmitted to a service provider using one of four protocols; TAP, SNPP, WCTP, and SMPP.
PageMaster/api is available in three versions; Standard, PRO, and PRO+SMPP. The Pro version adds support for the SNPP, and WCTP protocols. Support for the SMPP protocol is available as an add-on to the PRO version.

Click here for a printable product information sheet for the Text Messaging API.