PageMaster Overview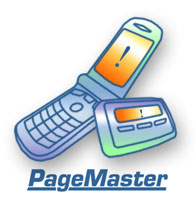 PageMaster is a Windows application that sends text messages to cellphones, alphanumeric pagers, numeric pagers, and any other devices capable of receiving text and SMS messages.
PageMaster is designed to fulfill different roles depending on your requirements. In its most basic mode, PageMaster can operate as a stand-alone text messaging terminal. A database of devices (i.e. Pager, Cellphone, Blackberry) is created, and messages are set to those devices using PageMaster's internal Text Messaging Engine.

However, PageMaster also offers several configurations for multi-user or Enterprise use.

Click here for a printable product information sheet for PageMaster.